Prepared To Grow
As our economy continues to recover, businesses like yours will grow and add new employees. The difference between now and before the economic downturn is that instead of placing an employment ad and receiving 5-10 resumes, today, you will likely advertise online and may need to sort through dozens if not hundreds of resumes. How do you identify the job applicants who are the best candidates for your company?
Personality Testing Just Got Easier
Trying to "fit square pegs into round holes?" Every personality type has an important role. Each of the 4 Basic Personality Temperaments reported in our Personality Profile are unique and bring important traits that may contribute to the success of your business and your employees.

The Hire Success Personality Profile's built-in Baseline tools will help you quickly identify how to "put the Round Pegs in the Round Holes!" Call us Toll-Free at: 1-877-582-TEST (8378) and learn how you can test your existing employees NO EXTRA COST with the setup of a new account.
---
For More Informaton on PERSONALITY TESTING, please CLICK HERE


---
Reducing Costly Turnover
With the cost of good help escalating, the cost of bad hires can have a dramatic effect on the company's bottom line. Learn how to identify key personality traits in your best employees and hire people with known "Success Factors" to minimize turnover.
Case Study: Biaggi's Ristorante Italiano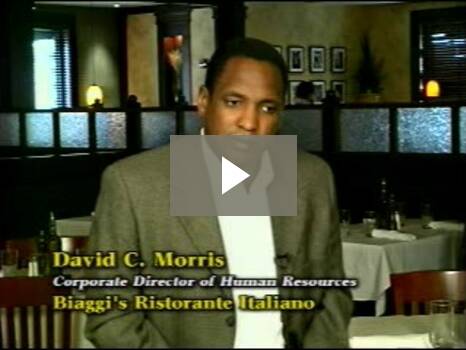 Case Study: Bicycle Garage Indy
EXCLUSIVE

: Custom Aptitude Tests

A breakthrough in Technology has allowed Hire Success to provide you with COMPLIMENTARY SOFTWARE to develop, maintain and administer your own CUSTOMIZED Multiple-Choice Aptitude Tests based on ANY Single Subject Category or Multiple Subject-Categories. Develop your own multiple-choice, true-false or "yes-no" style Questions and add them to the Custom Aptitude Test Software's Question Database. There is an UNLIMITED number of Subject Categories or Questions you may add. The Software allows you to create your own HTML Test Forms and Administer your Customized Aptitude Tests ONLINE using the Hire Success Online Service Bureau Scoring Center.

Click Here for More Information on using the Custom Aptitude Tests in a Report:: "HOW TO FIND OUT IF YOUR JOB APPLICANT MAJORED IN BALONEY!"

---
For More Information on CUSTOM APTITUDE TESTS, please CLICK HERE


---
Integrity Survey
The Hire Success Overt Integrity Survey, a time-tested screening and evaluation tool in use since 1979, has been fully automated with online technology and added to the HIRE SUCCESS family of products. Questions focus on drug and alcohol use, theft from businesses and employers, attitude toward employers and violence in the workplace.
---
Click Here for More Information on the Integrity Survey


---
HIRE SUCCESS®
Employment Testing System
9465 Counselors Row, Suite 200
Indianapolis, IN 46240
Phone Toll-Free from the United States and Canada
1-877-582-TEST (8378)
Or From Anywhere Worldwide:
+1-317-848-7980