Hiring the right people to fill your team is always a challenge, and it's even harder today. But can you afford a bad hire? Hiring the wrong employee could be the worst thing to ever happen to your company. The negative energy from one bad hire can poison your office space, sink your productivity, and damage your business reputation.
To keep your team happy and bottom line healthy, you need to make avoiding bad hires a top priority.
The ideal candidate for the job will be skilled, thorough, and able to get along with other members of your team. Still, how will you recognize that person? Can you prevent bad hires?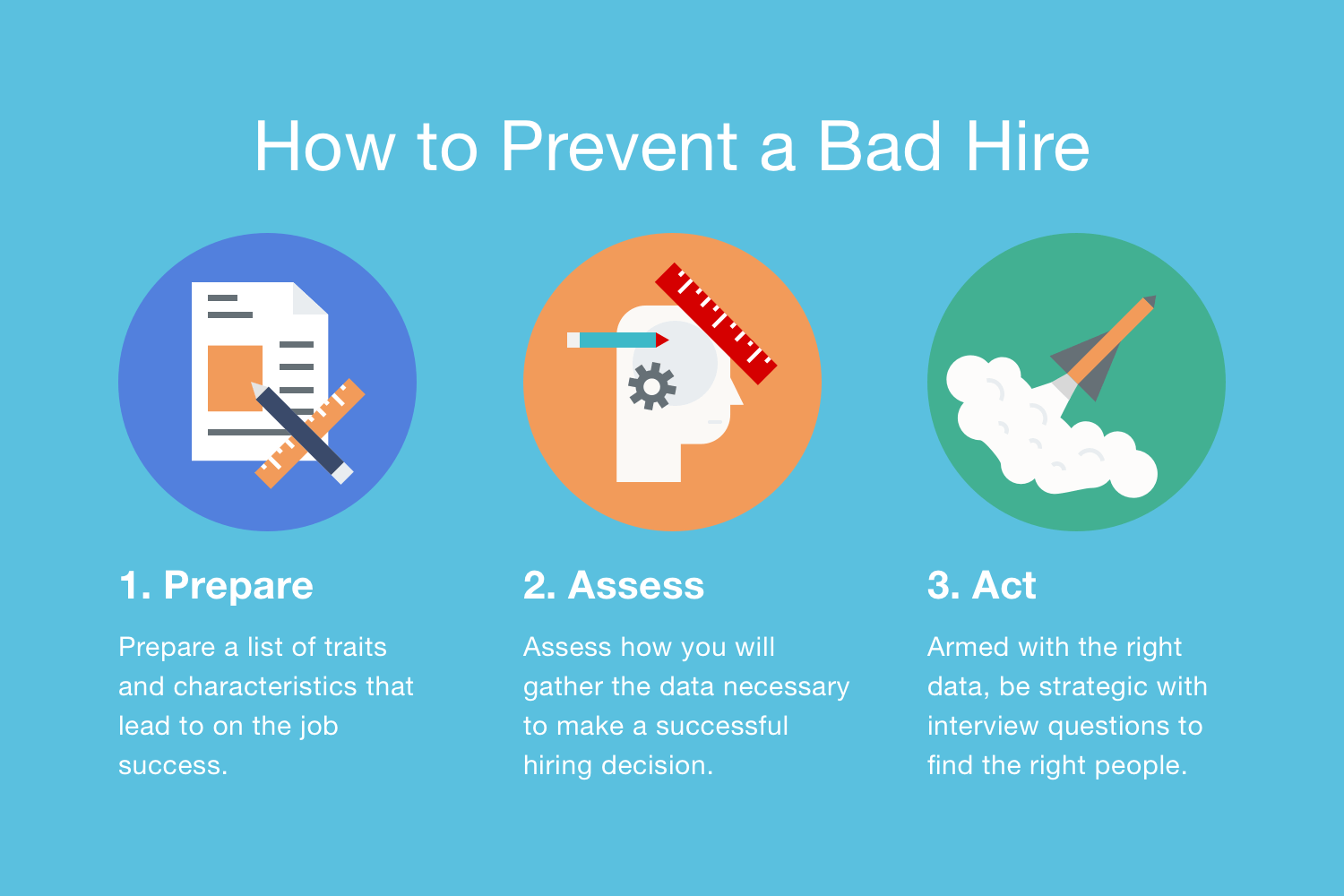 Fortunately, it's easy for you and your company to prevent bad hires by following three steps:
Prepare. Know what your ideal candidate should have in terms of skills, experience, personality, and attitude.
Assess. Use research, diagnostic tests, and interview skills to determine if a candidate is a smart fit. Do background checks.
Act. Quality talent is in high demand. Be prepared to make a competitive offer immediately when you find the right candidate.
By following these steps, you can find the perfect employee for any open position and set up your company for success. Let's get started.