Using Hire Success to create targeted questions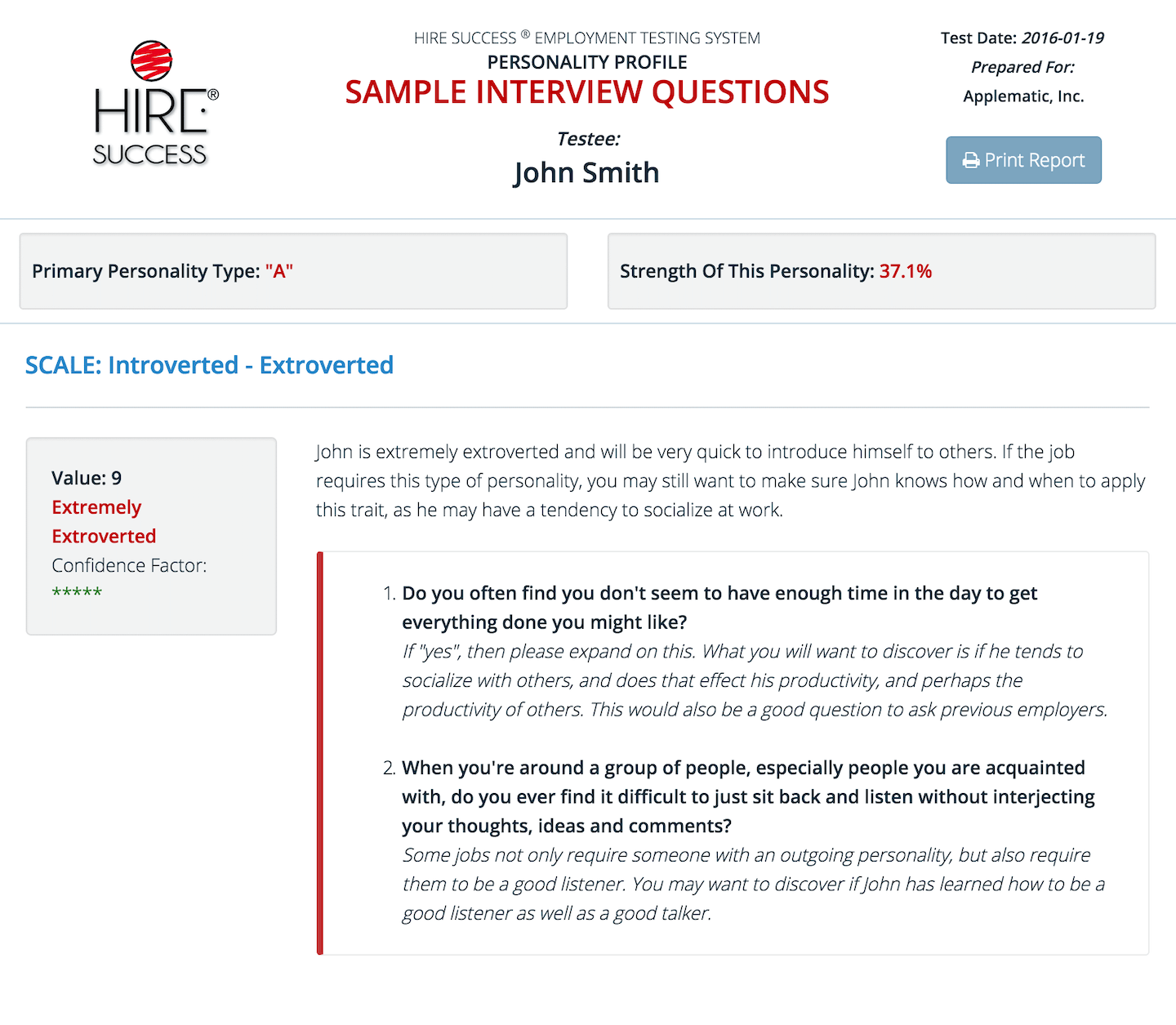 Both the Hire Success® Personality Profile Report and Integrity Survey Report provide sample interview questions. Check it out to get a look at the most effective interview questions to ask employee prospects. Depending on the position and what's required, you'll also want to have some follow-up questions prepared for candidates to make sure there aren't any hidden red flags.
In the Personality Profile Report, specific criteria will trigger questions when the system determines there's a high probability that personality traits may best fit the job description. The ability to identify and respond to situational traits is unique to the Hire Success® System.
Each trait scale provides a range between two mutually exclusive traits, such as "introverted versus extroverted." When an applicant's answers indicate they have reasonably strong characteristics of both an introverted and extroverted person, interview questions are generated to help you learn why the person responded the way they did.
In most cases, you'll find the traits on the scale dependent on the candidate's situation or environment. The key for you as an employer is to ask effective interview questions that present reasonable job scenarios in order to learn how the person might react in those situations. The responses can help you determine whether or not an applicant is a good fit for your team.
Inconsistent answers could indicate your applicant came prepared with rehearsed answers or may be telling you what they think you want to hear. That's why unexpected situational questions are useful.
Looking for more tips on how to find, interview, and hire the right people? Check out the Interviewer's Guide to Hiring the Right People and try Hire Success® free.